Annual Awards Gala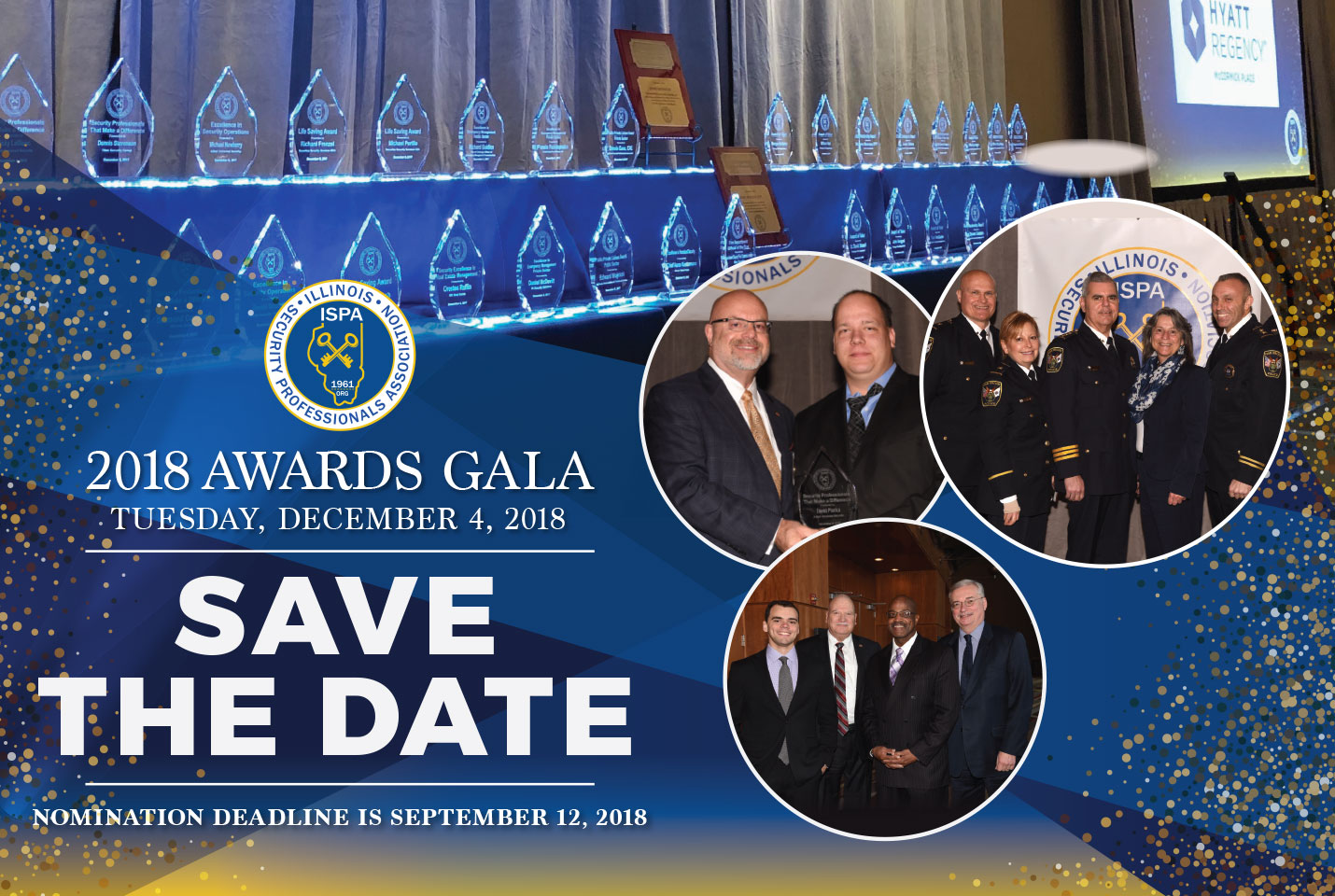 The premier awards event in the State of Illinois recognizing Private Security, Law Enforcement,
Fire Life Safety, Emergency Management and Homeland Security professionals who went above
and beyond in the performance of their duties during 2018.
ADVERTISING
Looking for a way to make an immediate impression in close to 400 movers and shakers, consider
an ad in the Awards Gala Program Book. Ads can be purchased in either one half page or full page.
Click here for details on purchasing an advertisement.
SPONSORSHIPS AVAILABLE
Show your support of the Illinois Security Professionals Association by selecting one of the available
sponsorship levels. The Sponsorship Prospectus is designed with multiple levels to choose from. To
view all available Sponsorships, Click here.
GET YOUR TICKETS NOW BEFORE WE ARE SOLD OUT!
Tickets are available as single tickets or tables of ten (10). To reserve your seating at the event of the
year, purchase your tickets now. Click here to begin the purchase process.
NOMINATE A COLLEAGUE OR PEER FOR AWARD CONSIDERATION
Submit an online nomination form now for a colleague or peer so they can be considered for an award
this year. NOMINATIONS ARE NOW CLOSED!