2021 Awards/Honors Gala Celebration Tickets, Sponsorships & Ads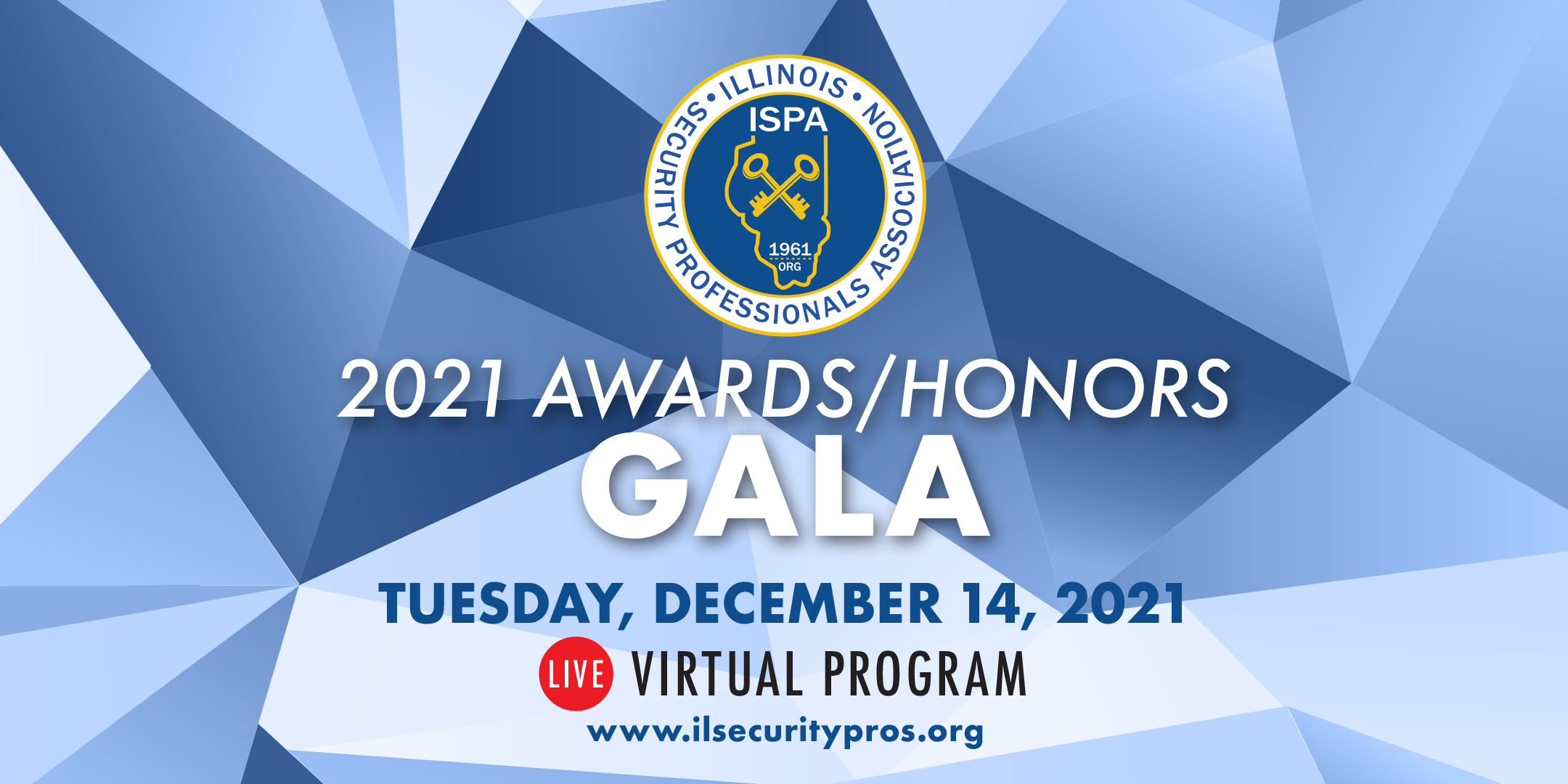 ISPA Awards/Honors Gala 2021
December 14, 2021

The Illinois Security Professionals Association's 60th Annual Awards/Honors Gala Celebration will provide accolades and recognition to the outstanding professionals from 2021 who have distinguished themselves by going above and beyond in the performance of their duties.
The ISPA Awards/Honors Gala is a celebratory/recognition tradition dating back to 1961.
Program Schedule: All listed times are CST.
10:30 am - 11:15 am: Red Carpet Interviews and photo shoots
10:30 am - 11:55 am: Registration/Networking
12:00 pm - 12:15 am: Opening Remarks
12:15 pm - 1:00 pm: Lunch Served
1:00 pm - 2:15 pm: Awards Presentations