Nybo ILACP Recognition
Award for Outstanding Relationship with Police Chiefs News
August 20, 2021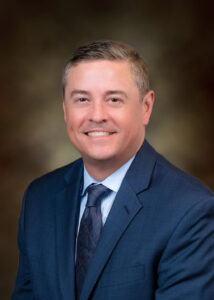 Government relations executive Chris Nybo received the 2021 Laurence P. Mulcrone Public Private Partnership Award from the Illinois Association of Police Chiefs at their Annual Banquet, August 20, 2021. The prestigious award is presented to an individual who has worked with the private security industry to assist law enforcement.
Chris Nybo, a former Illinois State Senator and Representative and President of Chris Nybo, LLC., was recognized for the many ways that he has built bridges between law enforcement and the private and corporate security industry. The firm represents the Illinois Security Professionals Association® (ISPA), an association representing the security industry throughout the State of Illinois.
"All those who work in law enforcement, and put themselves in harm's way for our safety and security, deserve our respect, gratitude and support. I am grateful that I have been able to be of assistance to this critical pillar of our society," Nybo stated upon winning the award.
The full-service government relations law firm helps clients navigate state and local policy, procurement and other governmental matters. Along with ISPA, the firm represents organizations in a wide variety of industries such as healthcare, technology, financial services, energy, cannabis, gaming, local government, and education.
This award honors Laurence P. Mulcrone, a retired Illinois State Police Lieutenant Colonel and former Elmhurst Police Department officer who passed away in 2015.
Nybo has also been recognized by Reuter's as a Super Lawyer in government relations annually for the last three years.