Members Only Resources
Educational Forum Series: Mass Attacks in Public Spaces - 2017
May 10, 2018
Presenter: G. Michael Verden
President/CEO The Lake Forest Group
(This document is an ISPA Member's Only Resource. to gain access to the full document as an ISPA member, please login to the Member's Only Section of the website. If you are not a member and wish to join ISPA to gain access to Member Only information, click JOIN and complete the online application.)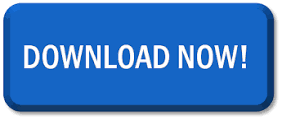 ---
Analysis of Generational Dynamics in the Workforce
(This document is an ISPA Member's Only Resource. to gain access to the full document as an ISPA member, please login to the Member's Only Section of the website. If you are not a member and wish to join ISPA to gain access to Member Only information, click JOIN and complete the online application.)
Understanding the composition of the generations in today's workforce will allow us to better interact with our employees in a more effective way. The Traditionalist, Baby Boomer, Generation X and Millennial generations, what makes them tick. Although one size doesn't fit all, Shira Harrington founder of Purposeful Hire offered up her generational generalizations as neutral insights-archetypes, not stereotypes.
Generations:
Traditionalists

(born between 1915 and 1945) grew up with the backdrop of the Great Depression. Traditionalists value hard work, sacrifice and respect for authority.

Baby Boomers
Generation X (Gen-X)
Millenials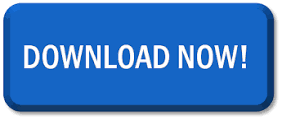 ---
Alert Logic Cloud Security Report 2017
(This document is an ISPA Member's Only Resource. to gain access to the full document as an ISPA member, please login to the Member's Only Section of the website. If you are not a member and wish to join ISPA to gain access to Member Only information, click JOIN and complete the online application.)
In the last few years the IT industry has crossed the chasm and cloud adoption no longer looks like an exotic proposition. This is as profound a paradigm shift as the Internet transformation appeared to be two decades ago, and it is driving an equally powerful change in the way we must evaluate the threat landscape. In 2017, we see a consolidation of threats in the very topmost layers of the computing model. The shift suggests that new approaches and fresh thinking will be required for businesses looking to increase their security posture and manage risk in cloud and hybrid environments.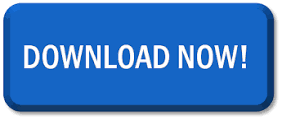 ---
U.S. Contract Security Industry White Paper July 2017
By: Robert H. Perry & Associates
(This is a Member's Only document. To gain access and join ISPA click here: JOIN)
This White Paper is a comprehensive report, updated for events through August 1, 2017, that covers topics such as:
The Market - number of companies and employees
The three leaders and what they're doing to guide the direction of the industry
The expanded service offerings of the large companies to include integrated guarding
Foreign companies making investments in the U.S. contract security market
The investors in the industry and what they're paying
The margins and profits of the national, regional and local companies
The future of selling multiples
The Mergers and Acquisitions outlook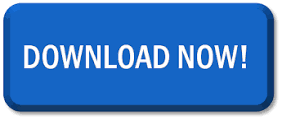 ---
Special Report - "The American Face of ISIS
March 2014 - August 2016
Authors: Robert Pape PhD, Jean Decety, Kevin Ruby, Alejandro Albanez Rivas, Jens Jessen, Caroline Wegner
Contributors: Piper Mik, Sarah Starr, Ala Teneh, Walker Gunning, Jacinta Carroll
The Islamic State of Iraq and Syria (ISIS) is mobilising sympathisers in the US at rates much higher than seen for previous terrorist groups, including al-Qaeda. To understand this new American face of ISIS, the Chicago Project on Security and Threats (CPOST) study examined 112 cases of individuals who perpetrated ISIS-related offences, were indicted by the US Justice Department for such offences, or both, in the US between March 2014 and August 2016. The offences fall into three categories:
(This is a Member's Only document. To gain access and join ISPA click here: JOIN)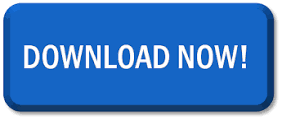 ---
White Paper on the U.S. Contract Security Industry
By: Robert H. Perry & Associates
(This is a Member's Only document. To gain access and join ISPA click here: JOIN)
Defining the U.S. Contract Security Market: TREND: A continuing increase in the number of companies moving away from being branded as a guard company or even a contract security company. Rather the companies are using broader terms to describe what they do and the services they offer as a result of an expanding menu of services.
This white paper, unless otherwise noted, will report on companies that derive at least 75% of revenue from traditional standing security officer or vehicle patrol services and will variously refer to these type services as "Contract Security Companies", "Outsourced Security Companies", or "Manned Guarding Companies". To view the full document, click on the Download Now button below.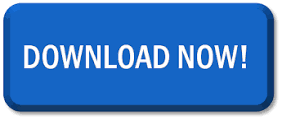 ---
How to Make and Implement a Successful Incident Response Plan
By: Security Metrics
(This is a Member's Only document. To gain access and join ISPA click here: JOIN)
This white paper covers incident response plan basics and what you can do to prepare for a data breach. Check out this white paper to learn:
Tips to test your staff and incident response plan
How to best develop and implement your incident response plan
What should be included in your incident response plan
Security Metrics - Tim Jenkins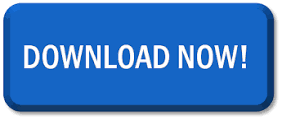 ---
Educational Forum Series - May 11, 2017
Featuring G. Michael Verden
Owner/CEO The Lake Forest Group
Title: Current Trends in Security Training and Training Tactics
(This is a ISPA Member's Only document. To join ISPA click here: JOIN)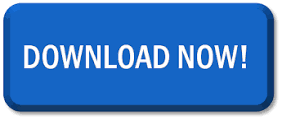 In 2016, over $75B was spent on cyber security, and yet the number of breaches skyrocketed to 4.2 billion incidents. Minimizing an organization's attack surface as its network continues to expand requires a paradigm shift in security strategy. The traditional approach to cyber security is obsolete. To protect organizations from data breaches and financial ruin, a massive rethink of security strategy is required.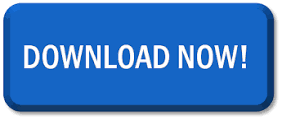 This E-Book is a benefit of membership in the Illinois Security Professionals Association. ISPA members can download the book by clicking on the Download Now button above.
If you would like a copy of the E-Book and are not yet a member, you can join by completing the online Membership Application. Annual membership dues are $125. Benefits of membership in ISPA are:

ISPA Weekly Update

All members receive a copy of the weekly Update e-newsletter. This newsletter is directed to the members of ISPA and contains information related to the private security profession as well as updates and information relating to ISPA.

Networking

Successful professionals may belong to many different organizations for the opportunity to network with like-minded individuals. ISPA has established some ways for our membership to network and collaborate:

The Educational Forum Series Luncheon Programs – top level education along with excellent networking.
Discounted member pricing available on selected events.

ISPA Annual Awards Gala

ISPA hosts their Annual Awards Gala. This is the premier awards and recognition event of its kind in Illinois. The event recognizes those individuals who have gone above and beyond in the work they have done. This premier event is held on the first Tuesday in December.

Continuing Professional Education

All educational programming offered by ISPA may be acceptable by ASIS International for credits towards the renewal of the CPP, PCI and PSP credentials.


ISPA On-line Membership Directory

This is your personal, live phone book to use to locate other ISPA members.

Annual Golf Classic

A wonderful time annually for members and non-members alike to come together and enjoy a day of fun in the sun.

Professional Development

ISPA has designed a professional educational program called the Educational Forum Series. This program is comprised of live programs and webinars.

Advocacy

The Illinois Security Professionals Association®
serves as "The voice of the private security
industry in Illinois."

Protecting the Private Security Industry.

It takes a team to protect the private security industry in Illinois. This team is comprised of the Illinois Security Professionals Association® (ISPA) and our lobbyist.

State protection for the private security industry.

State policy can have a tremendous impact on the private security industry. That is why the ISPA lobbyist works on behalf of ISPA in monitoring a multitude of bills to make sure bad legislation does not become law.