2023 Award Nominations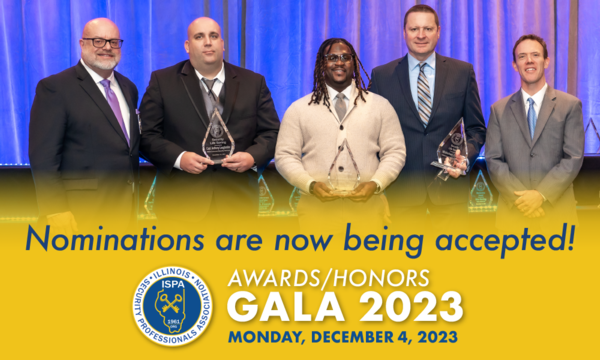 AWARD NOMINATIONS ARE NOW CLOSED!
Each year we honor colleagues who have exhibited extraordinary courage in extreme circumstances to protect people or property, built a career centered on a steadfast dedication to our industry, and precisely executed best practices to resolve an incident. Thank you for sharing their stories with the ISPA community.
Nominations are now open for the 62nd Annual Awards/Honors Gala!
Submit your nominations now for consideration. The deadline for submitting nominations is Friday, August 25, 2023. Please direct all award related questions to the ISPA office at 224-333-1622.

Individual Nomination - Click Here
Group Nomination (2 or more nominees for one award) - Click Here
Note: On the Nomination Form, all fields marked with an (*) are required and must be filled out for the submission to be accepted.